Feedback on demand
Leaders or project managers need quick feedback of employees or customers to make fast decisions when they are due. This tool is often additionally used to carry out regular employee or customer surveys.
---
Digital platform E-FEMO
Especially new generations of employees and managers expect expect immediate feedback from teams or colleagues. With E-FEMO (EUCUSA Feedback Monitor), EUCUSA has developed a digital platform providing quick, easy and efficient feedback on demand. At the same time, the collected data can be used for analyzing strategic key figures.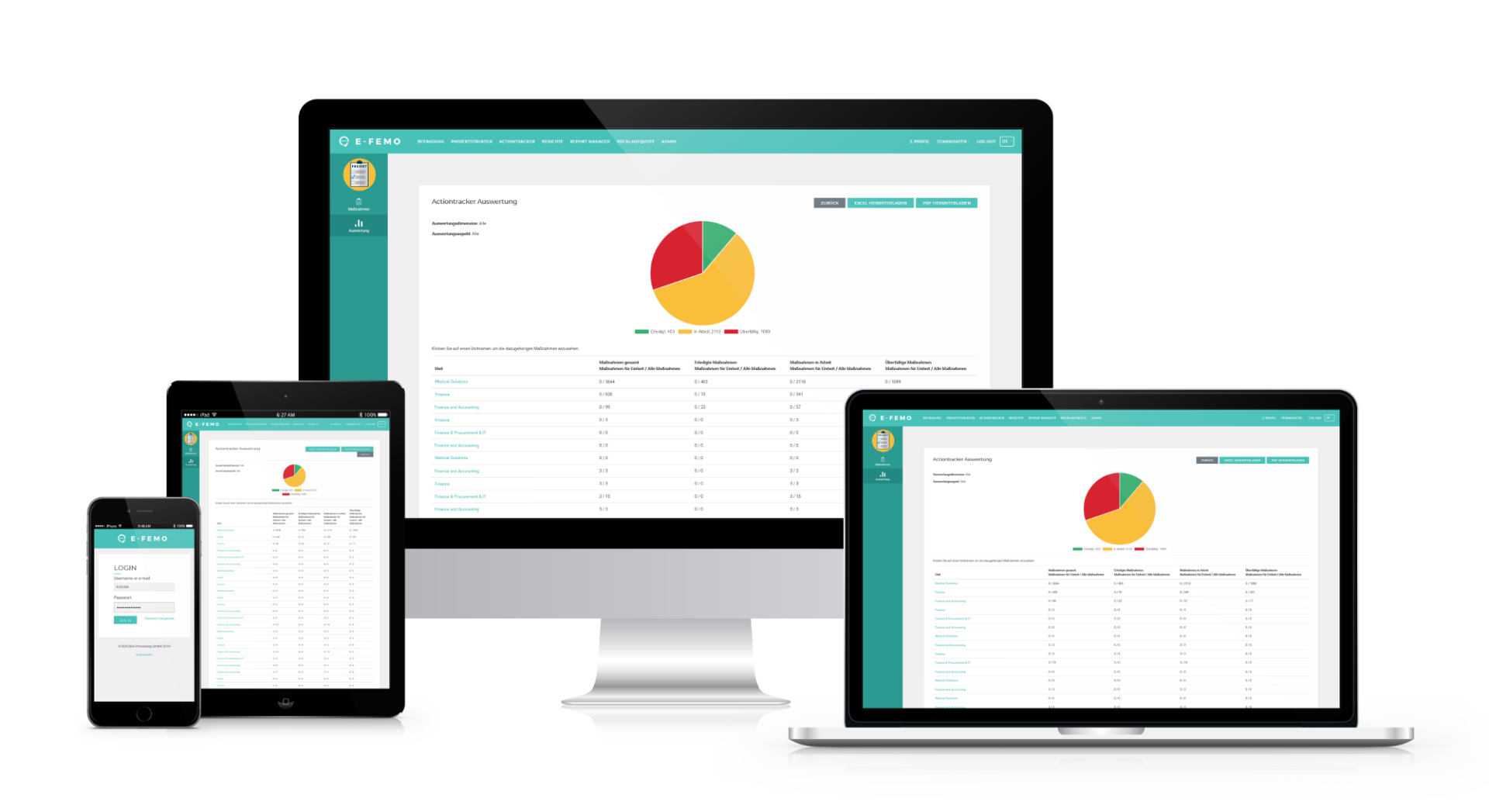 Who can use E-FEMO feedback?
E-FEMO is a powerful tool providing feedback on demand for any manager requiring quick responses for good and fast decision making. As a project manager or team leader, managers can easily launch a survey on their own. For organizations aiming at a future-oriented feedback culture, E-FEMO Feedback on demand provides an ideal basis.
Any person considered as a "survey sender" authorized by the company on the basis of the defined rules of the game can trigger a Feedback on demand survey anytime.
The benefit for your organization
Entirely new KPIs (Key Performance Indicators) can be developed by periodically consolidating data and results, providing a useful tool to measure the feedback culture of the organization.
Implementing E-FEMO Feedback on demand in your company
EUCUSA provides service and advice to support to customers by successfully implementing the E-FEMO Feedback on demand tool. The scope of support depends on the needs and complexity of the required setup.
New survey approach
The tool allows to flexibly chose the time period for running the survey. The answers of all team members are automatically consolidated for the respective team manager. The "Survey Sender" can configure an individual survey by choosing appropriate questions from a group of questions agreed with the organization. Additionally, the Survey Sender can individually determine the participants of the survey. Also, the "Survey Sender" can track the response rate in real time, anonymized results can be shared quickly and transparently.
Is the anonymity guaranteed especially in case of smaller groups?
All raw Data are administered on secure EUCUSA servers. Users never get access to the raw material but only to administrable areas as well as anonymized result reports. As soon as the number of answers which the organization has established as minimum number of participants (= anonymity limit) has been reached, the Survey Sender can close the survey. Anonymity and data security are guaranteed by EUCUSA.