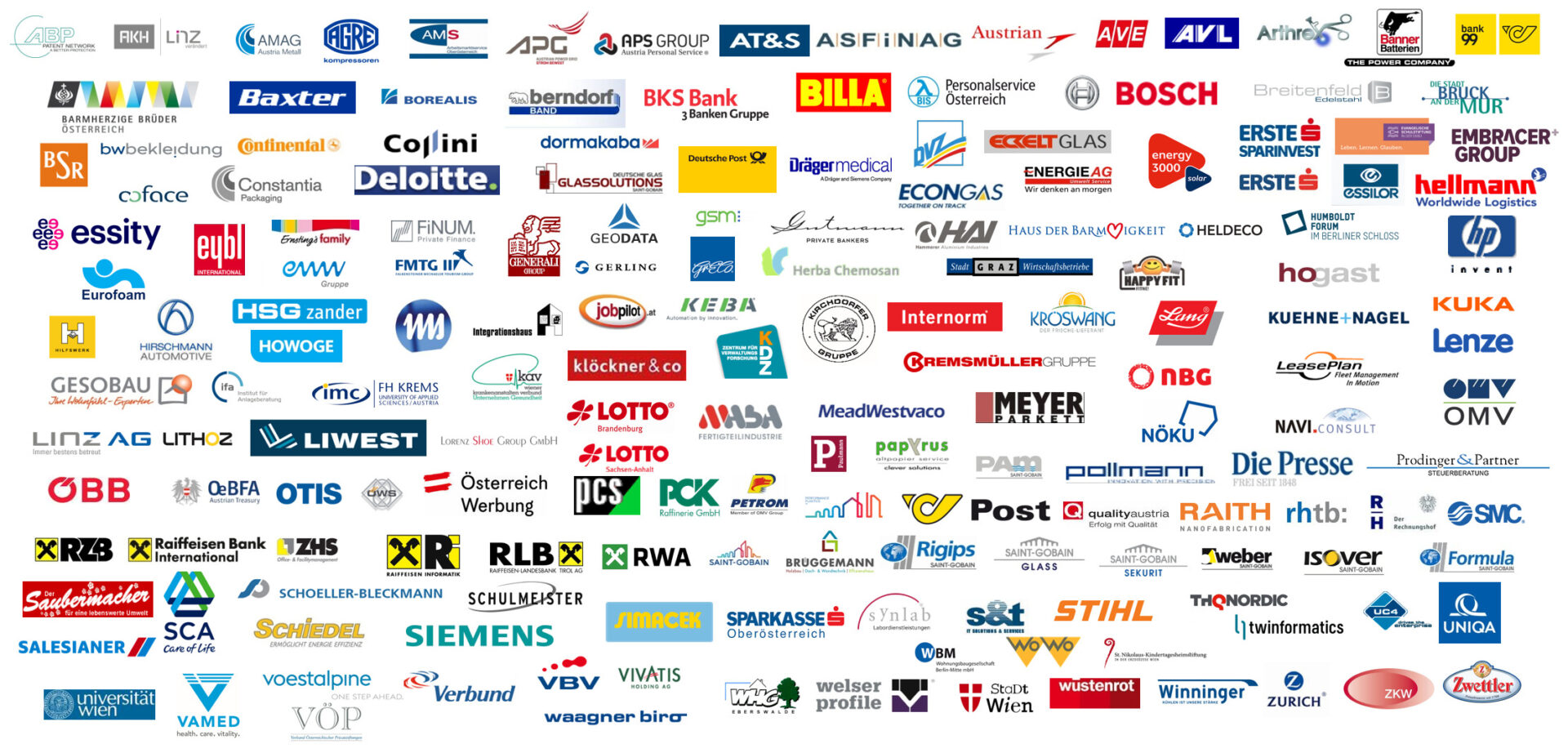 Figures, data and facts
More than:
1,000
projects
Global companies such as Robert Bosch GmbH or Essity trust in EUCUSA. We have completed worldwide surveys for up to over 300,00 employees but we also provide service for smaller organizations, for example OeBFA (Austrian Treasury, the Austrian debt management office) with about three dozen employees.
2,000
individual questionnaires
We design our tailor-made questionnaires together with our customer, both online and paper-based. The survey concept is aligned with your survey goals. We support different types of feedback requests, starting from supplier assessments over classic employee or customer surveys to 360-degree feedback.
1.3 million
respondents
Our customers come from different industries, be it services, finance, industry and commerce or public administration. We have worked with senior pilots of major airlines, but we also talk to architects and even customers of cemeteries. We love to support our diverse customers and to face different challenges every day!
200,000
results reports in over 50 languages
Our customers have offices in over 80 countries worldwide. We are proud to have provided results reports in more than 50 languages. Because we support our customers linguistically all over the world we have generated reports in languages such as Arabic, Urdu, Gujarati, Kannada and many more.
70,000
benchmarks
Benchmarking stands for "learning from the best". Based on a large number of reference values in our database, customers can compare results with others, classify and optimize their results on the aspect level, and look at these from a country, sector or company size perspective. And, if you wish, also according to countries, sectors or company size.
Active in 80 countries
We welcome real appreciation!
Just facts do not satisfy our ambition, and we are particularly pleased about the genuine and valuable positive response of our customers.
We continue our way inspired by the obtained trust and confidence.
We are happy to send you a detailed reference list if required.