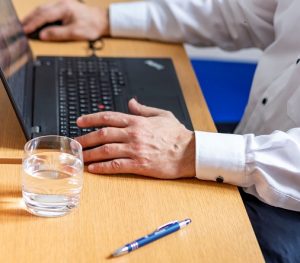 Back in the home office: What is different in a second lockdown?
---
November 18, 2020
At the moment, many office workers are again faced with the situation of having to work from home due to the corona crisis. Some have been working mainly from home since the first corona wave and have appreciated that the time spent travelling to work can now be used more productively. For others, it was good to get a "taste of the office" again in recent months and to have more "face to face" social contacts with colleagues. Now, in many places, the measures are being tightened again and, this can include, if reasonable and possible, that work should again be done in the home office. How do you feel about this? Has anything changed compared to the first wave?
As a specialist in feedback systems, we at EUCUSA would like to make our core competence available to the general public. We will, as in the first wave, regularly create a barometer of the current situation and publish the results.
Let us know how you are doing! At www.homeoffice-check.com you will find a short online questionnaire. Please answer the questions, it will take less than 5 minutes. The answers will be processed anonymously and will only be evaluated in their entirety. Participation is free of charge and we will not bother you with unwanted correspondence. However, if you have any questions, please feel free to contact us by e-mail at office@eucusa.com.
This will give us a valuable overall view of the mood of those working from home. We will regularly publish the findings on this website and in various media. The greater the participation, the clearer the picture!
Thank you for your participation!
By the way: You are also very welcome to forward the link www.homeoffice-check.com to other people in the home office who you know. We are happy about every participant.