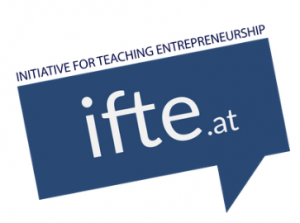 "How do you do this in practice?" Creating understanding of daily business in consulting at school
---
March 06, 2020
"How do you do this in practice?" was the overriding question that was answered for Ms Lydia Kehl-Weilguny during her internship at EUCUSA from 2 to 4 March 2020. Specifically, EUCUSA's expertise in surveys was key as to why she had chosen EUCUSA for her internship. She has many projects with her students herself dealing with questionnaires and oversees master thesis. She teaches the subjects Business Administration, Business Behaviour, Communications Management and Marketing at HAK Braunau as well as she is a professor for Model Company for practical training, Economics and Law, Operations and Social and personal competencies at HTL Ried.
Lydia Kehl-Weilguny: "I have a business background myself. Practical teaching matters a lot to me. The initiative "Teachers in business" and its offers suit best to me. I was warmly welcomed at EUCUSA, took part in meetings with customers and partners and – among others – got initial practical insights into sales, controlling, corporate finance, cost calculation, organisational structures, employee motivation and incentives. I take a lot of good things with me, have broadened my horizon and go highly motivated back to school. I would like to say "thank you" to EUCUSA, because every company has to consider every intern's personal needs to make them fit into daily business.
Mario Filoxenidis (CEO EUCUSA): "We would like to thank the organizers for this important opportunity to enable teachers with this internship to enhance their practical experience in business. I hope that we were able to give some valuable new inspirations and impressions to Lydia Kehl-Weilguny. The three-day-internship happened in a really positive atmosphere, and we were hugely impressed by Ms Kehl-Weilguny's social and professional skills and capabilities."
For the third time EUCUSA supported the initative "Teachers in business". The initiative fosters understanding for economic topics in schools: teachers can participate in internships and gain practical experience for their future teaching.
Read more
Official certificate of the WKO