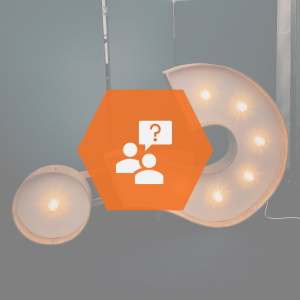 Can HR data make a difference to business strategy?
---
August 12, 2020
At EUCUSA we are supporting our workforce analytics partner Humdex via the free Future of HR study, to conduct some research into the future role of people professionals in businesses. The results will be anonymous and Humdex will be making them available for free on their website www.humdex.com in September 2020.
Please support them by completing the short questionnaire they have devised (using EUCUSA tools and knowledge).
Humdex' mission and "reason why" for the study: HR data make a difference
"At Humdex we have a passion for data, and we believe that a data driven understanding of the impact of workforce availability and talent is critical to the achievement of business strategy. We all know that the world is changing dramatically. Digitization is becoming more and more important, but which data really make a difference, and what is really needed from HR in the future? To answer these questions, we have decided to launch an open study to collect the perspectives and expectations of business drivers from different countries, background, and functions. We are asking for your help as people professionals and business leaders."
Take part and get the results for free
The survey is short and should take 10 minutes or less to complete. The survey is open to all business managers as well as HR professionals. We want this to be a truly 360-degree view.
Please click here to complete the study.
Additional options:
If you want to generate a company-specific view for participants of your organization please contact info@humdex.com or fill in a contact form on our website. We will provide you with a company-specific participation code. We recommend that this survey is shared with anybody you consider relevant either inside or outside your organization by forwarding them the following link: www.humdex-nextgeneration-hr.com. The more respondents there are, the better validated will be the outcome.